Leading Your Immigration Path Forward
Immigration Nation - Immigration Consultant Edmonton
Immigration Nation is an immigration consultant company based in Edmonton. We always guarantee exceptional immigration services, as we will present ideal solutions that guarantee the highest success rate – whether you are seeking complex immigration consultancy advice or seeking regular immigration help in Edmonton.
Book Your Immigration Consultation
We are always challenging ourselves to bring new and original ways of thinking and solving complicated cases
Immigration Nation is rated as #1 best immigration consultant company in Edmonton as we always guarantee exceptional immigration services. We will present ideal solutions that guarantee the highest success rate – whether you are seeking complex immigration consultancy advice or seeking regular immigration help in Edmonton.
We specialize in supporting all clients that include individuals and companies with a full range of immigration services such as Permanent Residence, Temporary Residence (Work & Study Permits), Temporary Visas, Sponsorship Applications (Spouse, Children, Parents and Grandparents), Provincial Nomination, Express Entry and Super Visas.
We work as a single united team and try to always give our clients the highest quality advice possible.
Express Entry is a system that qualifies all applicants based on points to be eligible to apply for permanent residency. At Immigration Nation we have the expertise to support our clients increase their points, improve their immigration standing and support them across every step of the way.
As a Permanent Resident or a Citizen you have the right to sponsor your spouse or common law partner to live with you indefinitely in Canada. At Immigration Nation we have extensive expertise in supporting with inland and outland sponsorship applications and promoting applicants' success.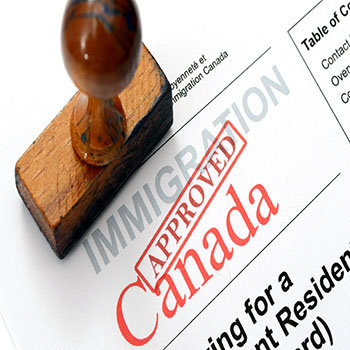 Most provinces and territories have distinct Immigration Nomination Programs that helps that province grow, develop and acquire highly talented workers. At Immigration Nation, we specialize with all kinds of PNP programs including AINP–Alberta Immigrant Nominee Program applications.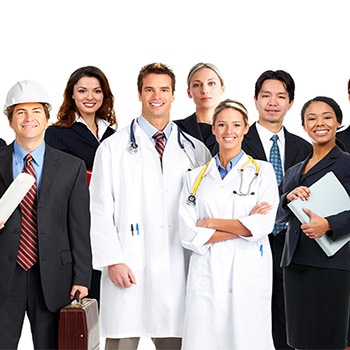 Temporary Foreign Workers
As Canada is one of the best countries in the world with high GDP per Capita, it's considered a prime immigration destination for many workers around the world. At immigration Nation, we have the expertise and kowledge to support with all types of work permits and LMIA applications.
There is close to 250,000 international students that come to Canada to pursue their education whether it's a Certificate, Diploma, Bachelor, Masters or PHD programs. At Immigration Nation we support with student visas and permit applications within Canada and for people living abroad.
Millions of people around the world visit Canada every year for the purpose of studying, working, leisure, business or meeting with their loved ones. At Immigration Nation we specialize in all kinds of visa applications which include Super Visas, Visitor record and inland or outland visa applications.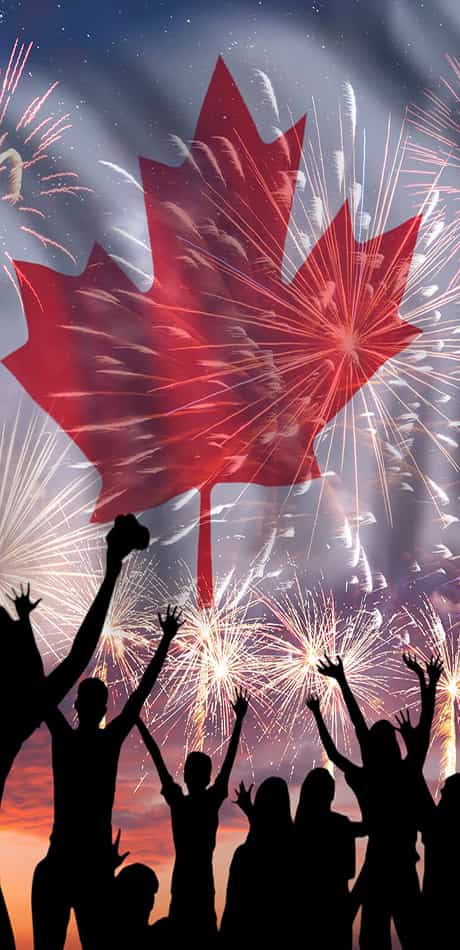 Are you looking for help from an Immigration Consultant in the Edmonton area, then you came to the right place. At Immigration Nation we are rated as #1 best immigration consultant company in Edmonton because we guarantee our clients' satisfaction with our work quality and our perseverance to reach a positive result for all of our applications. As an Immigration Consultant in good standing our process is transparent where our clients are informed and updated every step of the way. Whatever immigration services you are applying for express entry, family sponsorship, Alberta provincial nominee program, temporary foreign worker in Alberta, study visa application, temporary resident visa, pr card renewal, LMIA or citizenship application—we are here to ensure that the overall process is simple with minimal complication.
Hiring the best immigration consultant is an important decision that affects the life of the applicant in Canada. Many applicants have the concept of "I can just do it myself"—but the biggest reason for application refusal is application submission error, lack of explanation and documentation proof that encompasses designated applications. Many times that applicants would have only one chance to get the application right where it's a hit or miss process—as one of Immigration Consultant Edmonton premier service we strongly recommend hiring the right professional that support you every step of the way.
Many clients always orchestrate job searches for "Immigration Consultant Near Me" in hopes of finding the best immigration consultant in Edmonton. It's always an excellent idea to expand your scope and look for immigration services across the Edmonton market for best options. Whether you are seeking Immigration Services Edmonton; you have to validate the immigration consultant credentials, proven record and ability to support you across the application process.
Extensive Experience in All Immigration Services
We engage with hundreds of clients that always look for immigration help in Edmonton on a consistent basis. Our immigration services Edmonton centre provide custom based solutions for each individual client. Whether you are seeking complex immigration services in Edmonton or seeking regular immigration help in Edmonton—we assess your case thoroughly, conduct extensive research and engage with the best immigration consultants across Edmonton area for keeping up-to-date with policies and regulations and present ideal solutions that guarantee the highest success rate.
Our Immigration Consultant Edmonton services support clients with their permanent residence card renewal applications to the IRCC. Our Immigration Consultants are highly experienced in overseeing complex dispute cases to overturn negative decision for lack of documentation or needed paperwork.
We offer office consultation to all of our clients for determining their best course of action that supports them with their immigration needs and catapult their success level.
We represent our clients for all their applications. We oversee every little detail from documentation gathering, information compilation, data verification and submission procedures.
We will follow up with all of our clients and provide them with regular updates immediately as required. We pride our services on our superior customer service and communication excellence.
We will do our very best to exceed our clients' expectations and reach a positive decision across submitted applications. We provide support to all applicants for any questions and concerns.
Frequently Asked Questions
Joshua Boser
Thanks to this immigration company for helping me in getting my spouse on a visitor visa here while she's awaiting the spousal sponsorship application to be processed we didn't want to wait for a year and I heard there's a lot of refusal is happening when it comes to applying for visitor visas for a spouse. I really think the immigration consultant for his hard work on this case and getting the visa within three weeks.
Maria Di Mella
I just got my PR and I couldn't be happier with Hossam and his team!! 100000% recommended! Hossam is very professional, hard worker, patient and always available to answer and help with any questions or doubts I had during the process. I'm very happy we chose Hossam to be our immigration consultant! Thank you so much!!

Mireille Cho
I created an Express entry profile thinking that I have no chance to compete in the pool then after getting a nomination I had no idea how to prepare any paperwork for my Express entry profile. I'm very grateful for immigration Nation for helping to develop my whole profile and submitting all of my documents that are needed within 60 days timeframe. Thankfully I was able to make my submission and currently, my application is pending.
Corrinna Burdek
I met with Sam for an initial consultation and the guidance and information I received was golden! He answered all my questions and walked me through the entire process as well as provided me with helpful resources and links for support. The receptionist was also super helpful and I was made to feel very welcome and valued. Canada's application process is complex and I highly recommend this office for any immigration needs!!
Megan Lariviere
Working with Sam was amazing. He made the whole process so easy and straight forward. He kept me up to date on my case and communicated with me as much as I needed. Truly impressed.
Manal Ikhlaq
Great experience with immigration nation, very professional! Would definitely recommend anyone looking for an immigration consultant to try them out!
Carol Martinez
I worked with immigration Nation for sponsoring my spouse that lived in Brazil. Overall I very much appreciated the immigration consultant prompt response to all my inquiries and his honesty and integrity when it came to providing me with the advice that would always work for us best and maximize the application success.

Shauna Caldeira
Sam was very professional, efficient and was able to get our application in without any issues or requests for further information. He ensured the application was completed correctly and we had all of the required information upon submission. Any questions we had were answered swiftly and with knowledge. Highly recommend using Immigration Nation and Sam. You won't be disappointed.

Tanisha Sabatini
My employer wanted to apply for LMIA for me to support me with my express entry points but it was a complicated process , so my employer hired immigration Nation to help us with the advertisement and LMIA application. Thanks to the immigration consultant experience, I successfully received my positive LMIA approval after 5 months of waiting.

Lappin Vincent
My parents got refused for inadmissibility through hiring a ghost consultant. Immigration Nation helped me file for a new application explaining everything of what happened and presenting legal evidence that proved my parents were innocent as they didn't apply themselves. We just received my parents' visitor visa last week after we thought we would never meet them for the next five years due to their inadmissibility.
Lynda Garrett
We just got approved for a common law sponsorship after dealing directly with immigration consultant at immigration nation, our application was a little bit confusing but we were amazed how Sam was able to walk us through the legislation and acts to find a way for us to be able to successfully complete our sponsorship.
Charan Chatyal
I had a very hard time filing for my wife sponsorship application for Permanent Residency Status, as we didn't know exactly where to start, the government website guidelines are so complicated. We went to Sam based on a referral from a friend he worked on their file before. The process was very smooth and the whole office was very professional from start to finish. My wife just landed last month and I couldn't be happier writing this review.

William McWhorter
I wanted to sponsor my spouse, and I thought the process was very complicated and didn't want to get a refusal and wait for another year for another application. The immigration Nation consultant was very professional and he helped us through every step for the spousal sponsorship application we have now filed and work pending getting my spouse here in Canada.

Rachneet Sigroha
I called Immigration nation to help me in applying for my parents sponsorship application. They were very professional and experts in what they do. They seemed to have a deep understanding of the immigration law system and all their staff was extremely friendly. In the meanwhile, I am looking forward to being reunited with my family in the coming weeks as I haven't seen them for over 3 years now.

Chandra Malviya
I hired Sam with Immigration Nation based on a friend referral, to oversee my wife sponsorship application for both the work permit and permanent resident. the service was incredible and I was able to contact him anytime I had a questions and even scheduled appointments any time i wanted. I can't wait for my wife approval for her PR application soon.
Harsh Patel
This immigration consulting company provided me and my wife an excellent service from the beginning until the end. They have helped us with our sponsorship application and they have told us about many supporting documents and information that we were not going to include if we were to apply by ourselves. Thanks to them my wife's application got approved.
Karim Maroun
I never wrote any reviews before, but I am writing this review as i very much appreciate all the work done by Sam the immigration consultant and how he went above and beyond to get by wife sponsorship application approved after it has been refused before with another immigration lawyer. He responded to all my calls and emails on time and provided me with all the answers I was concerned about during my application processing.
Yuan Song
I just got my COPR today after just 4 month of applying in the express entry, I am beyond excited and happy and can't thank you enough for all your help with my PR application. If anyone of families or friends needs any immigration help here in Edmonton I will definitly recommend them to you.
Isaac Boateng
I had contacted Sam some time back during my last day of status expiration. He advised me and gave me a number of options to have my status restored. After a long while, I was going to apply to restore my status but faced a huddle in the application. Sam opted out to help me all at no monetary expense on my part. Thank you very much Sam and Immigration-Nation for your continued help to help immigrants in Canada.

Paras Madaan
I had a complicated case and initially booked a consultation with Sam. After consulting and seeing how knowledgeable he is, I went with him to work over my application and finally got my PR. It was a pretty smooth process and he is very quick on replying and guiding me. Always replied back to my emails within the same day or next. Highly professional and knowledgeable, I recommend Sam to everyone. Love the transparency.
The Metronomad
Wonderful experience, Sam is such a great help! Recommend this company for sure
aymane armouli
Sam is the best Imigration consultant in Edmonton, after struggling for a long time to find a good and professional Imigration consultant i was lucky enough to find his contact in the internet. Since then he has been taking care of all my applications from giving me advices , and going through all my documents one by one , to the fantastic explanation letters he wrote to make my files stronger . Honestly i would highly recommend Imigration nation for anybody who is looking for an immigration consultant .
Barbara Catonio
Sam is very experienced and thorough. His consultation clarified all of our questions so quick! I would certainly recommend his assistance to anyone looking for an immigration consultant.
Ishwar Goswami
I have applied before for my spousal sponsorship application and it got refused, later I decided to go with an certified immigration consultant to file my application. I just got the good news that my sposnorship application was approved. Very happy and satisfied with this immigration service company. Totally Recommended
JILLIAN KHUONG
Highly recommend! Professional, organized, and detailed oriented. My partner is American and we have spent years trying to get a work permit for him ourselves and it has been such a hassle. Sam has made our entire process such a breeze and we were able to get my partner his work permit within a few months!! Thank you so much for everything!
On November 17th 2023 Canada announced a new humanitarian pathway specifically designed for Colombian, Haitian, and Venezuelan nationals. This groundbreaking program, initiated in response to
Read More »